October 2023 in Review
The month of October is over, and a lot has happened lately. My first week was spent preparing for exams, and in the second week, I wrote the papers. For the second half of the month, I've been at home, sitting at my desk, reading books, learning certain course material, and applying for jobs.
Last week, I was offered an entry-level IT role, which allows me to work from home with not-above-par pay range but I agreed anyway (more on that once I get onboarded).
On the world stage, it has been a distressing month. Israel has been mercilessly killing innocent civilians in Gaza. Among the casualties, around 70% are children, women, and the elderly.
They have been targeting hospitals, universities, and refugee camps, while also disconnecting the entire strip from the world and stopping any kind of humanitarian aid sent for the victims. The toll of martyrs is about to reach 10,000.
As somebody rightly said:
Humans aren't numbers; they are lives.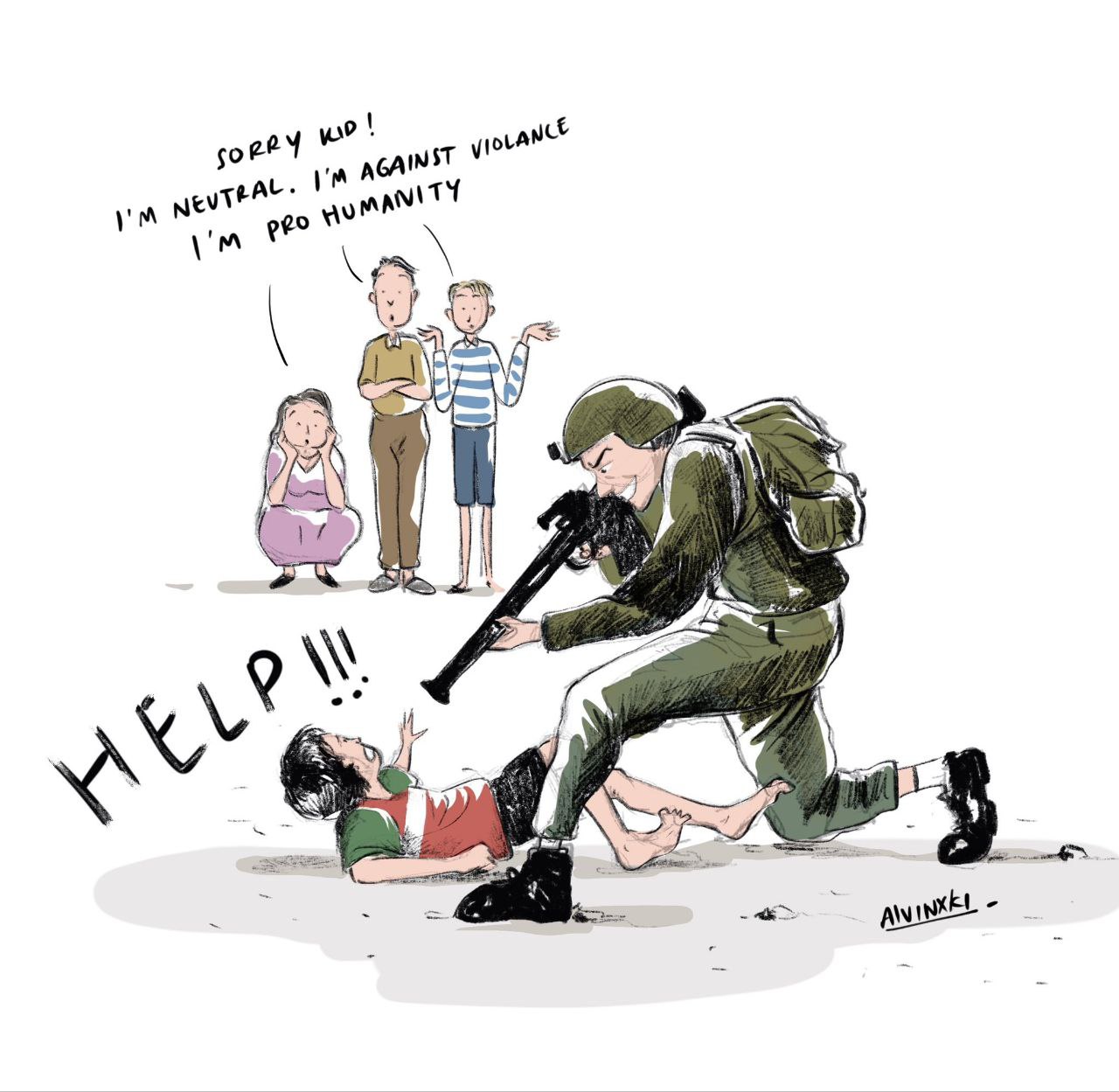 Israel is committing war crimes with the support of the US, while the western media is covering up their actions and trying to manipulate the narrative in favor of the oppressors. The so-called "UN" is also crippled because its forefather "US" is backing up this genocide.
Islamic countries, with the exception of a few like Yemen and Iraq, are passively observing these atrocities without taking any action. Even organizations like the Organization of Islamic Cooperation (OIC) have failed to effectively respond, only offering empty condemnations through social media.
We pray to Allah for assistance and protection for the Palestinians and Muslims worldwide.
👨‍💻 Development
On the development side, I started tinkering with the site and got a well-known directory setup. It already hosts my avatar which I can put to use anywhere online using the permanent URL.
Secondly, I figured out how to load the images into posts natively from the site directory which I had issues previously setting up because of how Hugo manages the image rendering.
I'm also working on a DevOps Project, here is my progress so far with it. I'm almost half way through the checklist.
📝 Writing
My writing streak this month have also been good. I wrote 10 blog posts in the month of October. I was thinking of separating my technical posts from my personal blog and may be start writing on hashnode or medium but that nullifies the entire point of owning the content online.
One of the perks of having personal blog is that we can use other social handles to drive the traffic. For example, I am not really active on LikedIn except I share my blog post links there directing the users to my site - the principle of Post (on your) Own Site, Syndicate Else-where (POSSE) in action.
📚 Books
I read 4 books this month, two of which I had started in the last week of September or so.
Finished
Tafseer Siratul Jinan Parah 7
Anwaare Shariat by AM
Ihya ul Uloom e Deen Vol IV (My Review)
Qiyamat Kab Aayegi by AM
My current readings you can find on my shelf
💻 Courses
React Fundamentals : ongoing, brushing up the forgotten concepts.
Ilme Aqaido Kalaam : ongoing, offered by Abde Mustafa Official.
🛒 Shopping
BONPHOOL Natural Mangrove Honey : It is a pack of 2 which I got at ₹ 627 while the sale was going on. The each pack is of 490 grams.
Sleepy Owl Premium Instant Coffee Sachets : I am consuming coffee after a break of six months or so. This pack by Sleepy Owl is total 96gm of 48 saches which I got at ₹ 299.
Futuh Al-Ghaib The Revelation in the Unseen : A great masterpiece by The Crown of Awliya Sheikh Syed Abdul Qadir Jilani رَحِمَهُ ٱللَّٰهُ to guide a disciple on the path of righteousness. The book is divided into small chapters called discourses, which are eighty plus in number. This is going to be my first read of the Peeran e Peer's writings.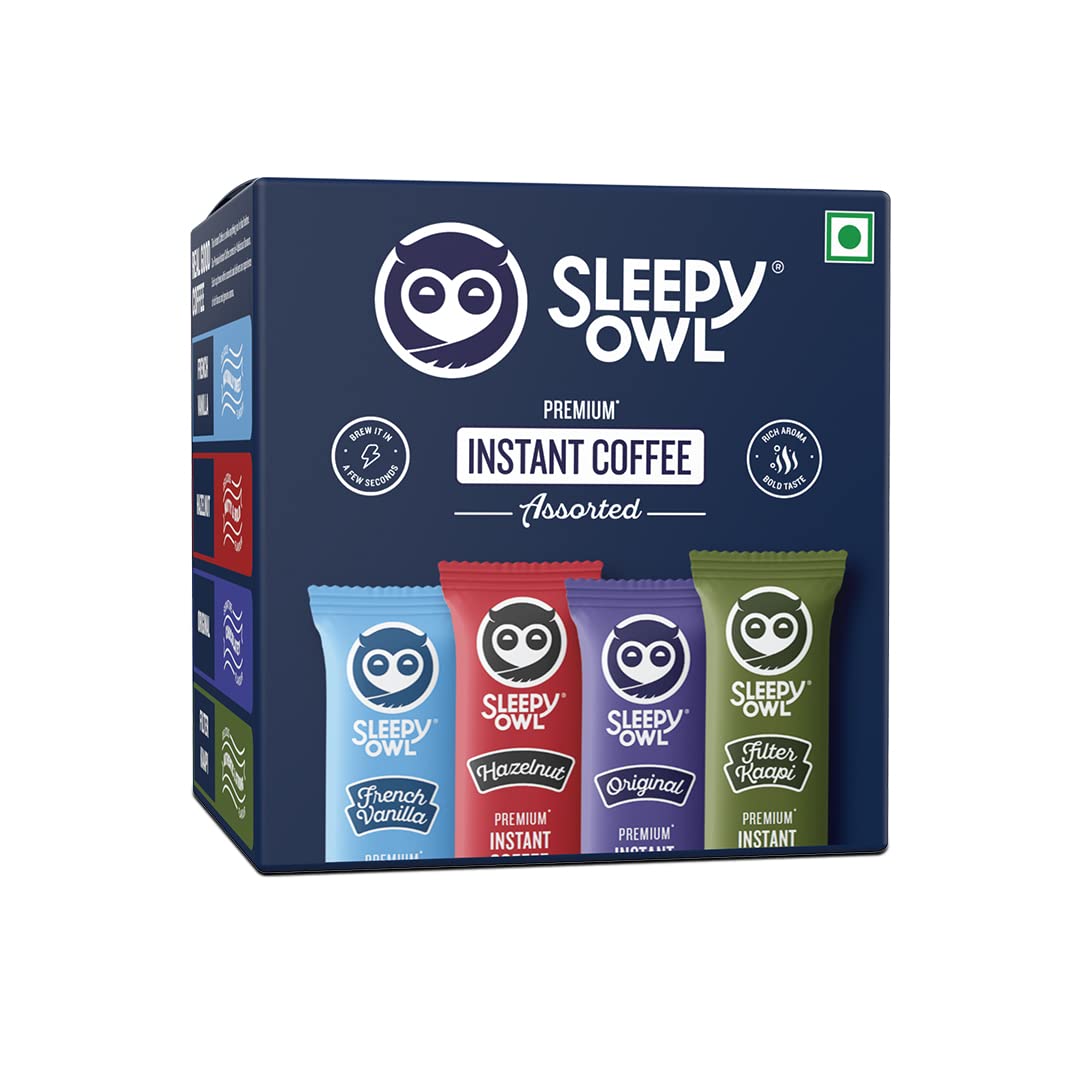 🍿 Watched
📈 Analytics
These are the site analytics from 1st - 31 Oct 2023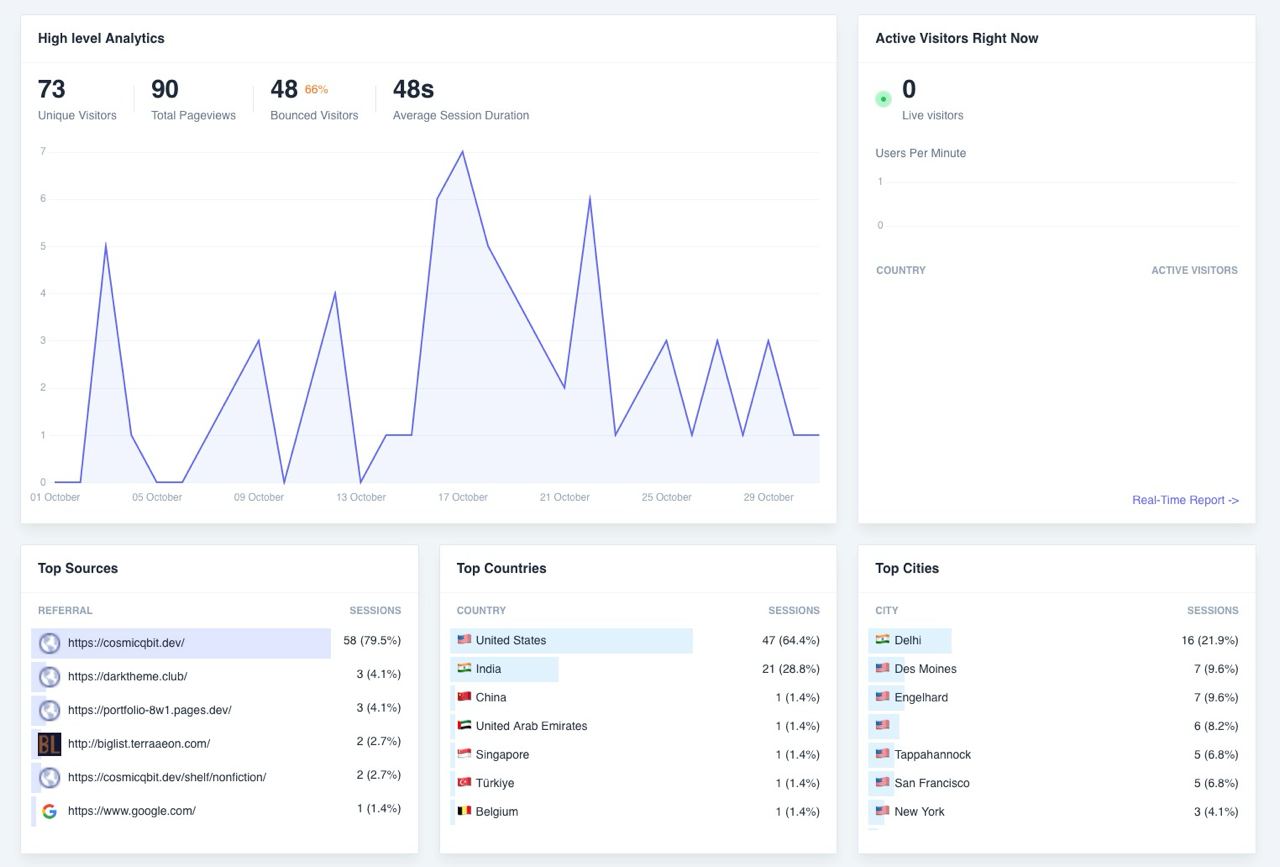 ✍🏻 Final Thoughts
We hope that Israel opts for a ceasefire and stops the genocide of innocent civilians in Gaza. At the individual level, we can pray for Palestinians and boycott Israeli-based or supporting brands. We wish for this month to turn out well for everyone.
Peace out ✌🏻
Reply via mail