Distraction Free Youtube Experience
In this post, I will show you how to get a distraction-free experience on YouTube, saving you plenty of time and most importantly, giving you peace of mind. This guide will act as a reference that you can come back to anytime to create a similar experience on any website you desire.
We'll achieve this with the help of a free and open-source ad-blocker browser extension uBlock Origin. I'm writing this guide in reference to Firefox but is applicable on any other mainstream browser.
Step 1
Install uBlock Origin in your browser. After successful installation you will see the extension pinned in your browser toolbar.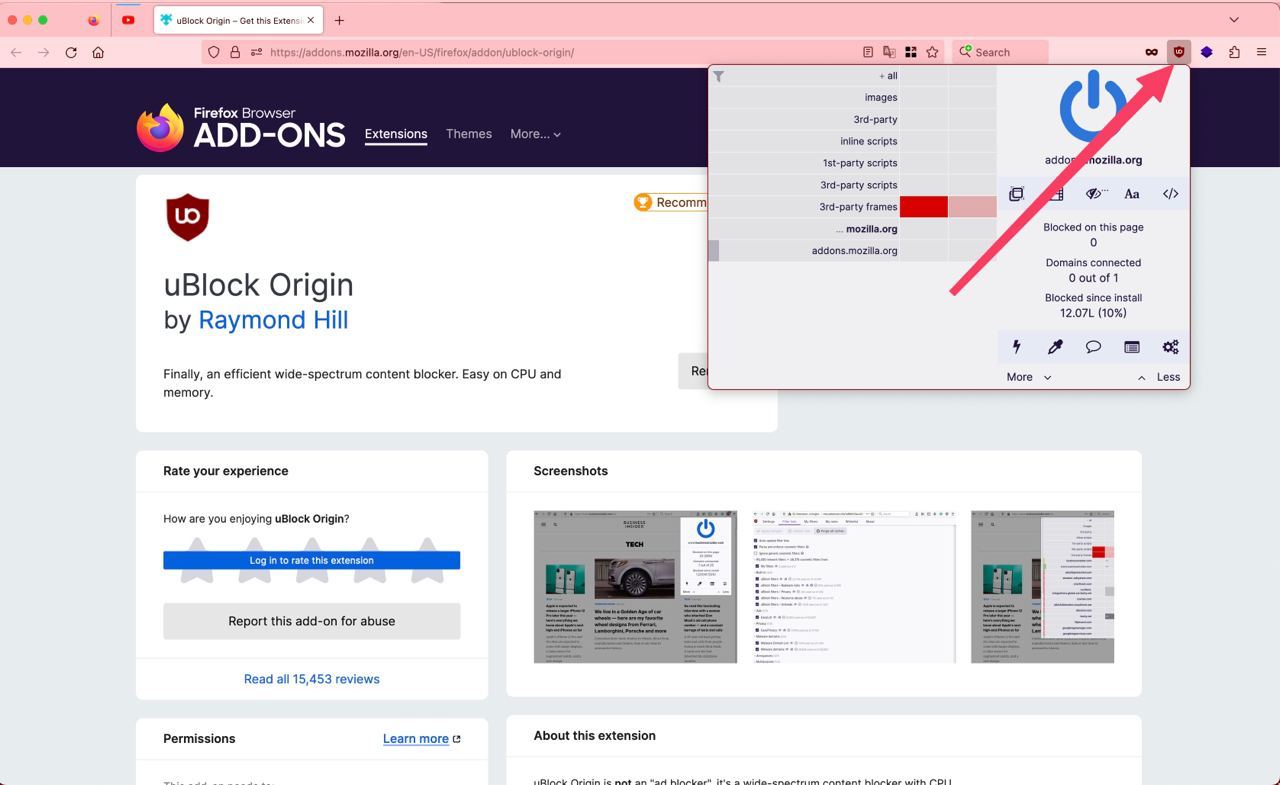 Launch the uBO Dashboard & navigate to settings page.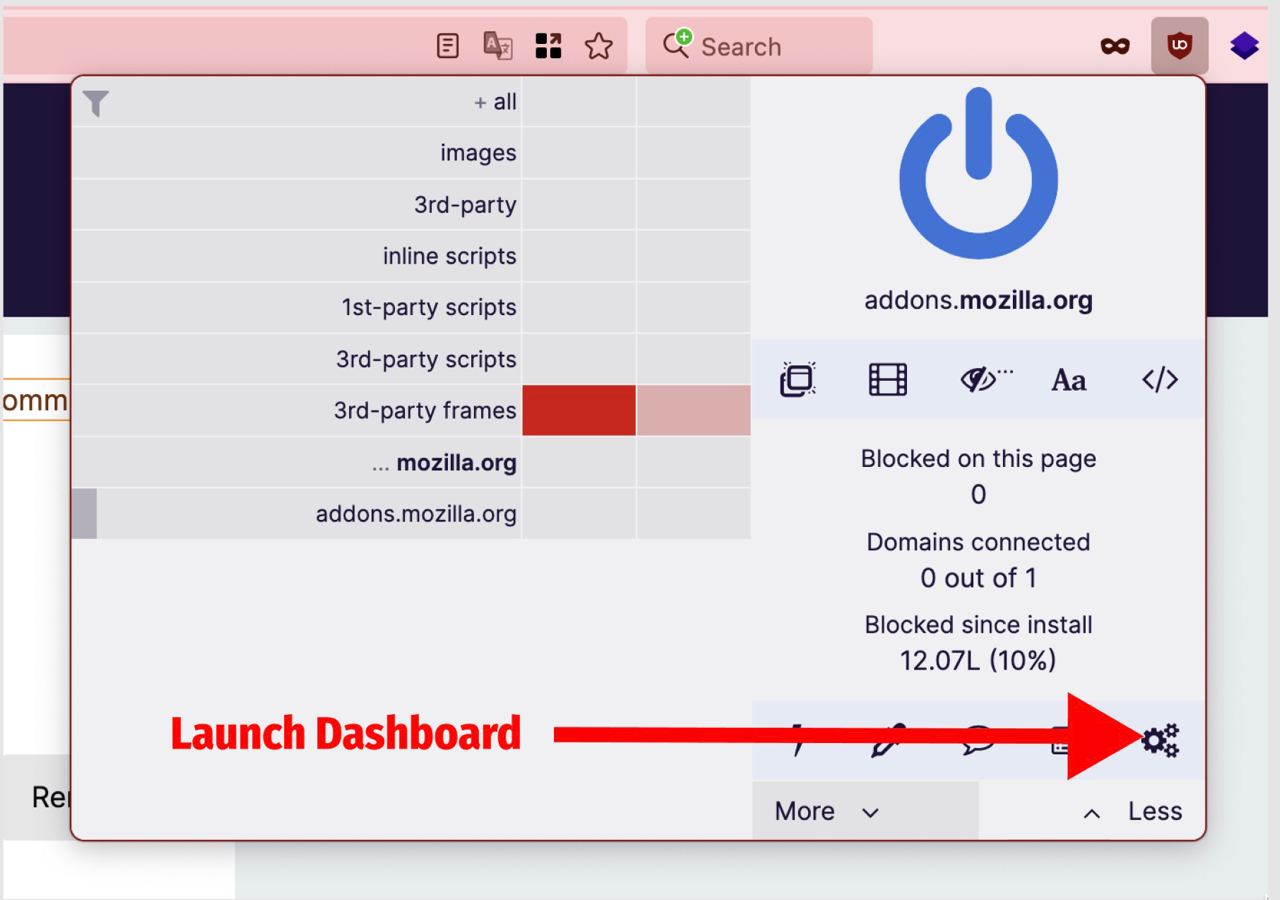 Enable Advanced mode in uBO and close the dashboard.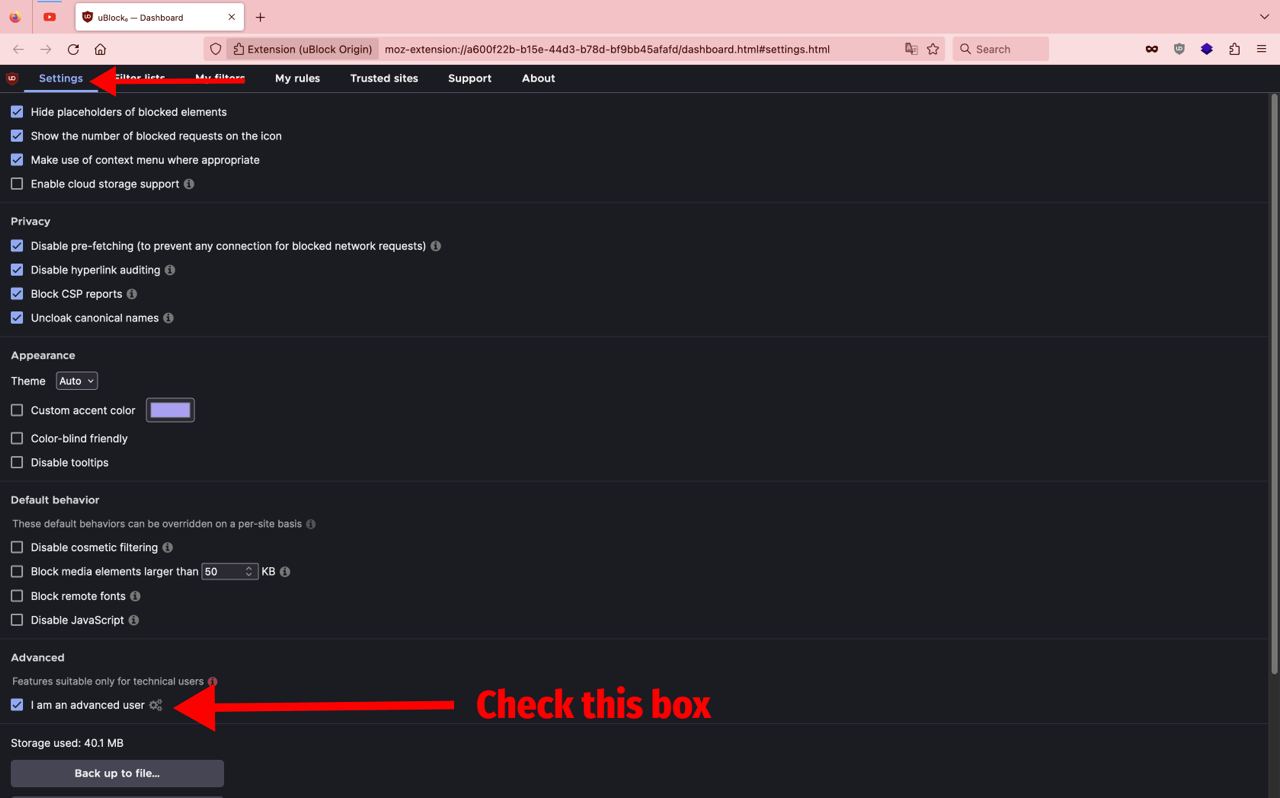 Step 2
Launch Youtube in a fresh tab. The home page will be populated with feed specific to your geographic region or personalised if you are logged in into your Google account. Regardless, what we are going to do is to get rid of all recommendations youtube serves on home page.
Click on uBO icon in your browser toolbar, select element picker (dropper icon). You just enterered the cosmetic filtering mode.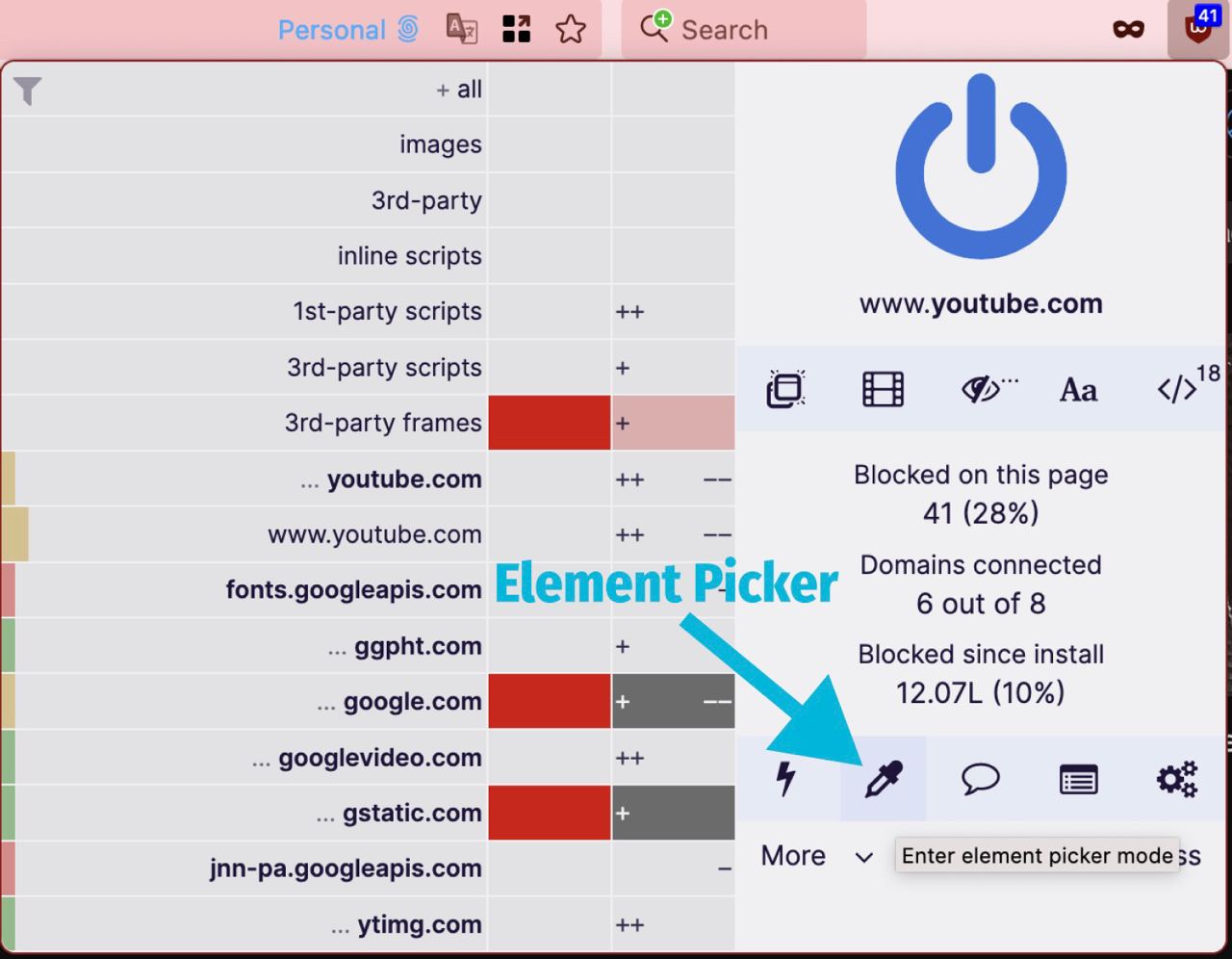 Immediately after you click the element picker your cursor will change into a plus sign, ready to select the area to block on your webpage.
Step 3
Move your cursor around on the screen and once your notice region you want to block gets overlayed with red color press left click on your mouse to select that area.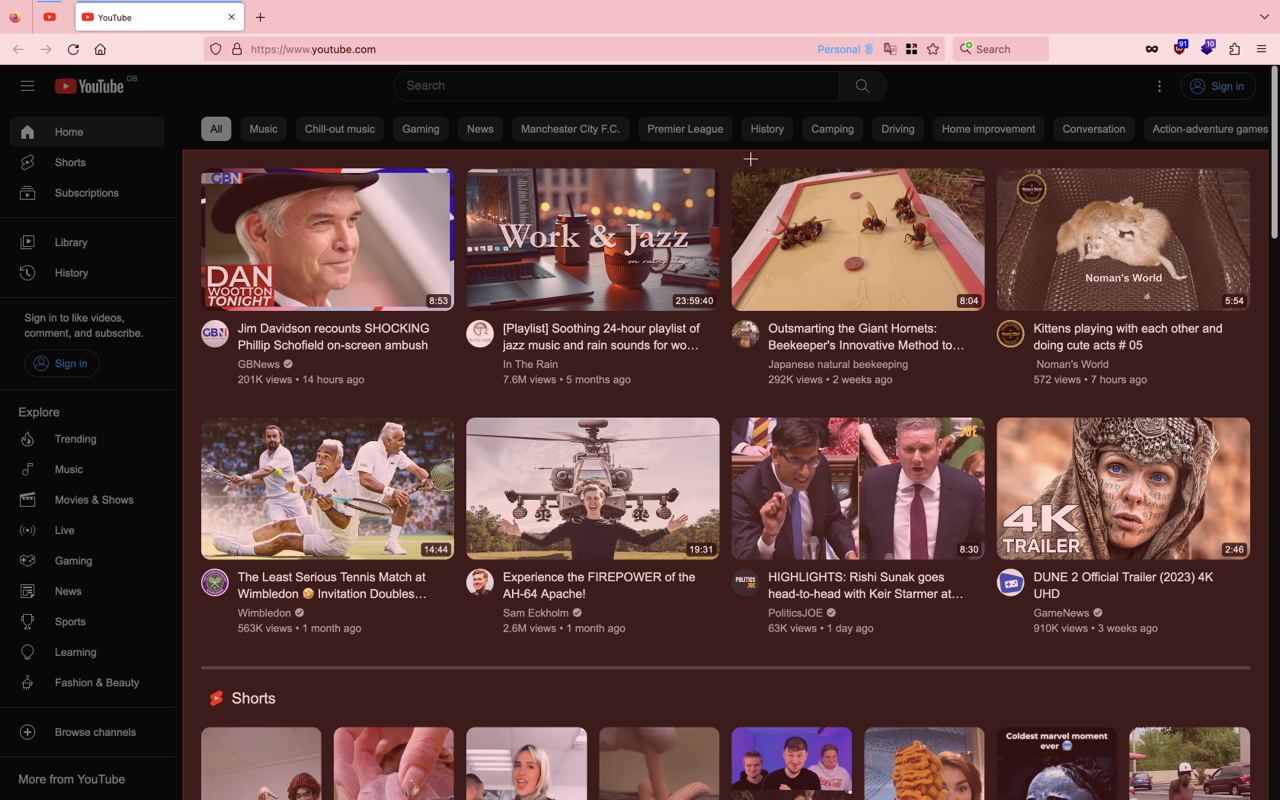 You will be displayed with a pop up screen at the bottom right corner of your screen. Click on Create if you are sure about the selection or hit "Preview" to see the changes prior creating or saving them.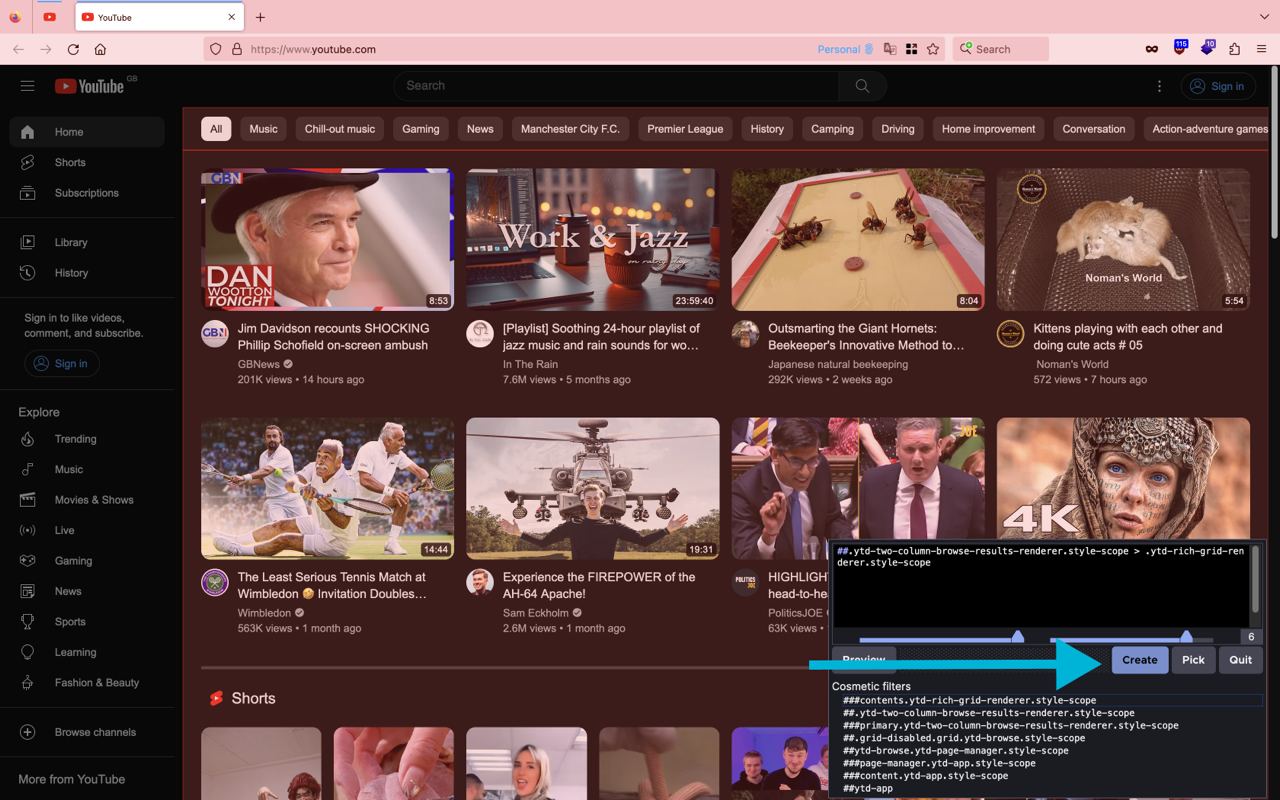 The area will dissappear instantly and will be added to blocklist permanently (don't worry, you can undo it anytime, details coming ahead).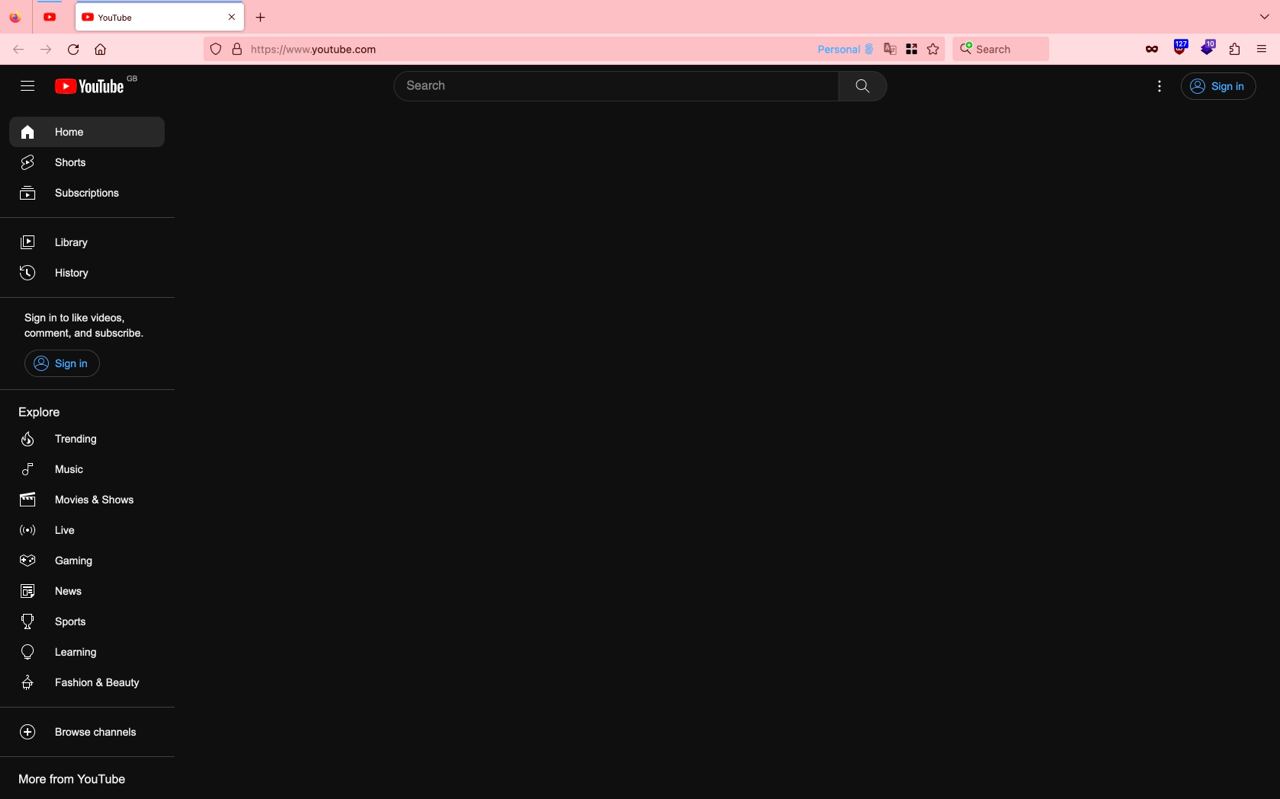 Repeat Step 3 to pick up other bloat from the screen, until you are left with nothing but a simple search bar or preferably a logo if you find that appealing. This is what I am left with after removing the bloat with element picker tool, exactly what I need.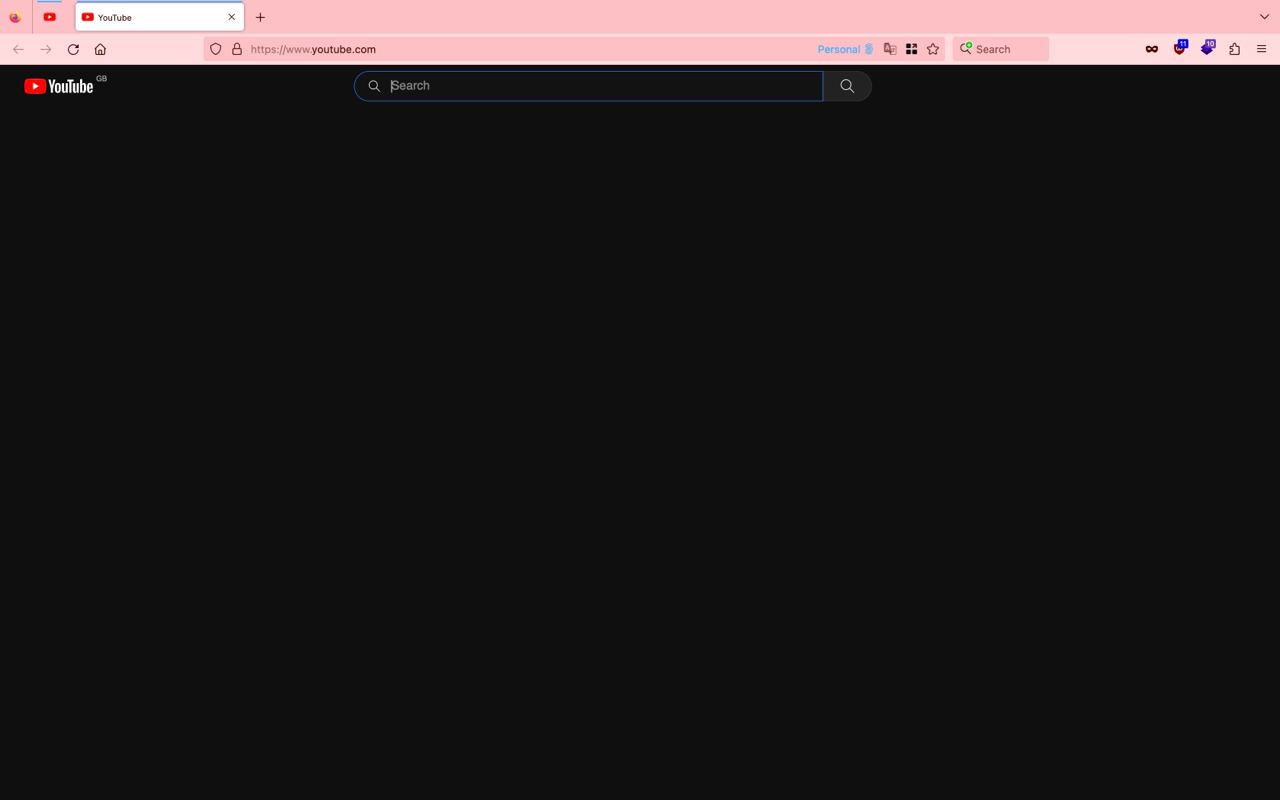 Now whenever you open the youtube in your browser you will be nomore a subject to clickbait thumbnails and the addictive youtube algorithm. This gives you the choice to be proactive rather than reactive. You will decide what to watch and what not to.
Important
If you want to enable the normal mode at any point may be temporarily, disable the cosmetic filtering or turn off the uBO, save the settings using little lockpad icon that shows besides lock icon & refresh your page. On next lauch the changes will be persistent. Turn on the uBO back or enable cosmetic filtering to switch back into distraction free mode.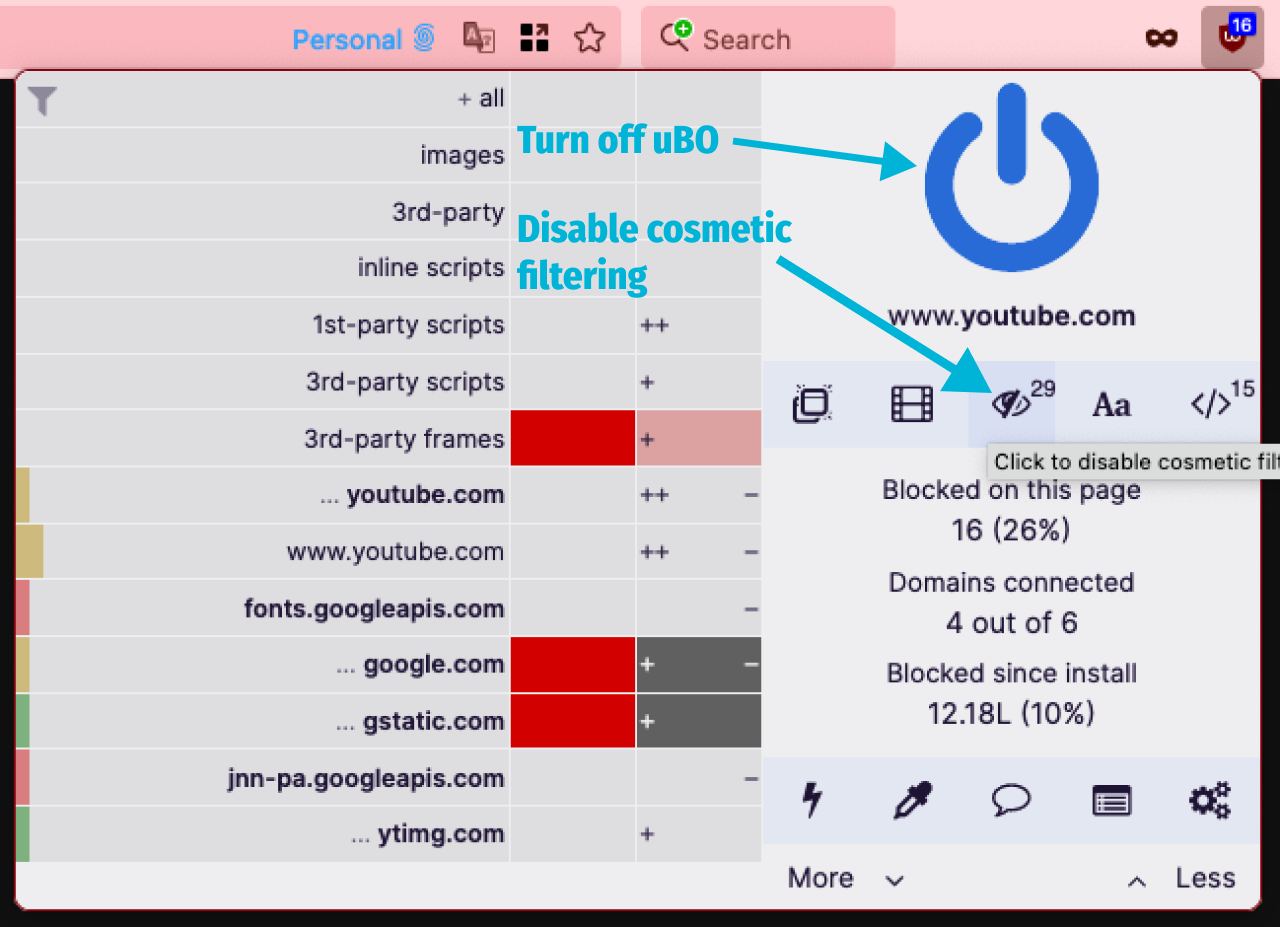 Alright, that is it. Let's call this a day & end the post. Feel free to reach out if you have any related questions.
You can reply via mail